I figured I'd tie up the year by doing a post on my five favorite outfits released in 2011. If you do a post like this, tell me so I can link to it!
All right! Top 5 doll outfits released in 2011, number 5: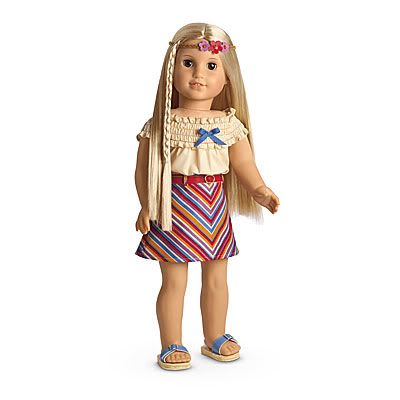 Most of the historical spring outfits were dull and pink. This one had the huevos to stand out! Very cool. I'm probably Julie biased, though.
Number 4: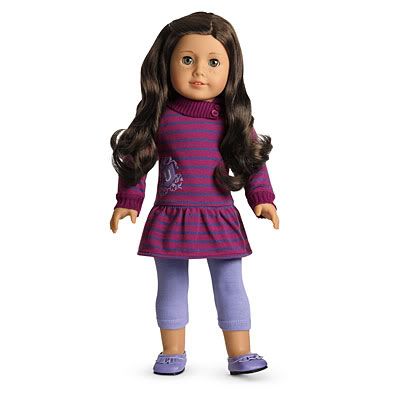 Maybe I'm not nuts about the logo, but I dig purple, and I LOVE clothes that actually looks like what kids wear.
Number 3: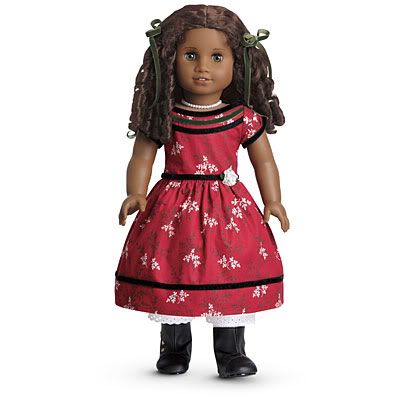 This is my favorite of the Marie-Grace/Cecille releases. It's simple, but it's got a lot of nice detail, and that's a rare color in the American Girl collection.
Number 2: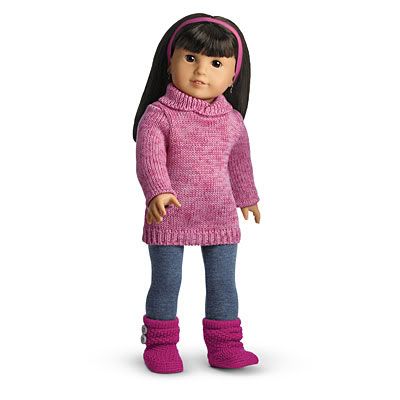 It needs a belt, but dang, don't it look nice and warm?
Number 1! Drumroll!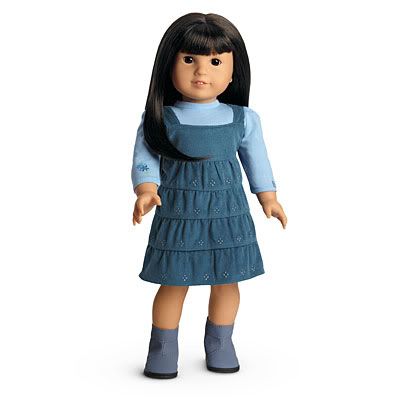 Love the color. Love the ruffles. Love the whole thing, and I hope it makes it into my collection this year!