I love putting Kirsten in this every July: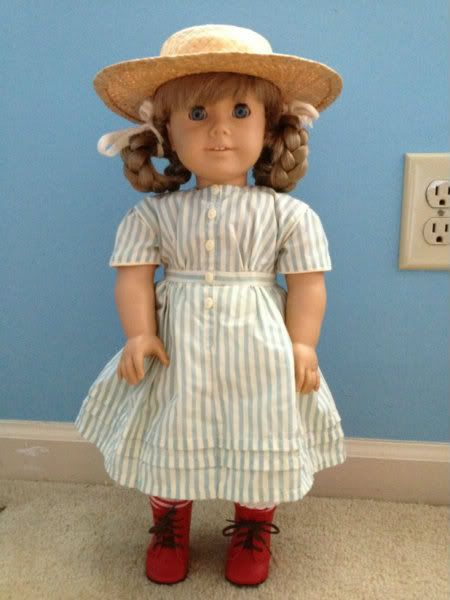 I can't figure out where the red ribbons went, but still, isn't it lovely? Very patriotic. Fourth of July is my favorite holiday, so I'm biased. Something I noticed this time around: Is her hat too small?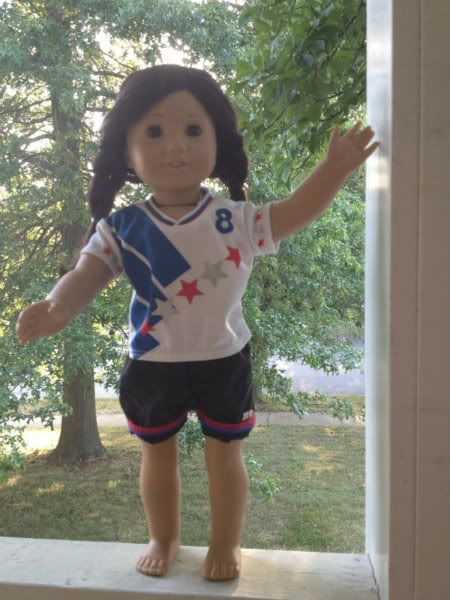 This is another one I love. (Holy over exposure, Batman!) It was part of the AG Olympics release. I was hoping for more sports stuff this time around for the Olympics, but oh well. I guess I get to enjoy this for four more years. She's shoeless because I can't find her other red sock. Isn't that the most random thing to lose? I'm sure it's somewhere, one does not merely throw out red socks.