We moved into this house, and it had an extra room, and we both immediately went, "TOYS!"
I really wanted to take you all around this place. Here's a tour of our toy room. It is very much a work in progress, so excuse the mess.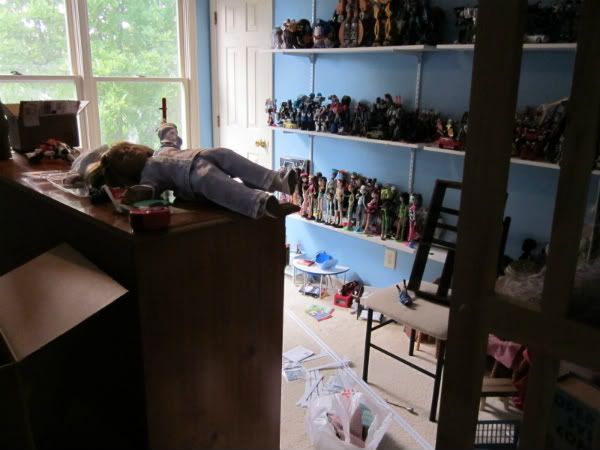 An immediate shot of when you enter the room. Told you it was a work in progress!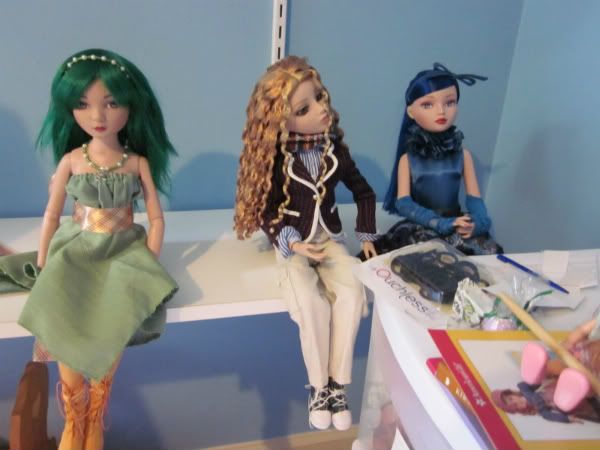 This shelf has all my Ellowynes. I love that dress, supernoname girl made it for me!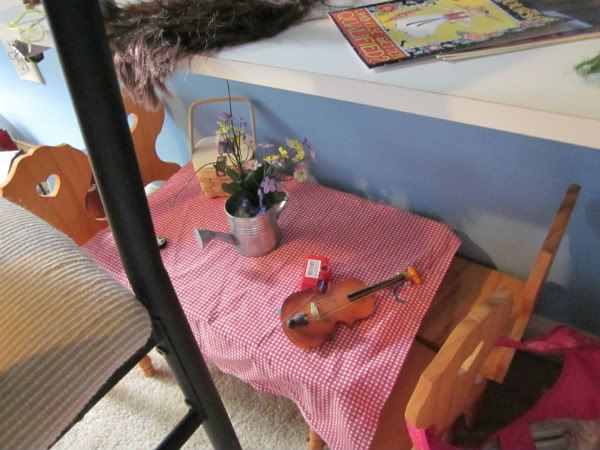 I'm trying to set up some furniture down below the shelves. Here's Kirsten's table! I got the table set in a Playthings swap. I wish I could remember who gave it all to me.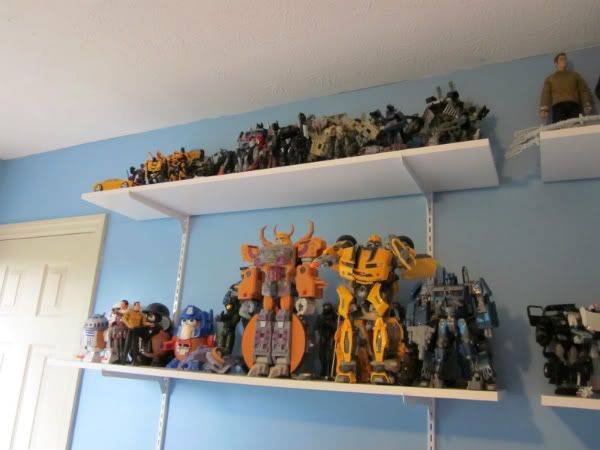 Up above, a scant few of my husband's Transformers.
I took a bunch of pictures, I'll show you more this weekend!