Doll room pictures the second!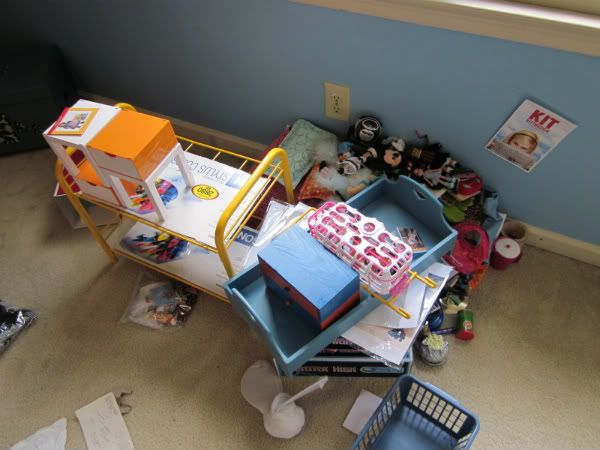 This is where my American Girl dolls will sleep. Err, eventually.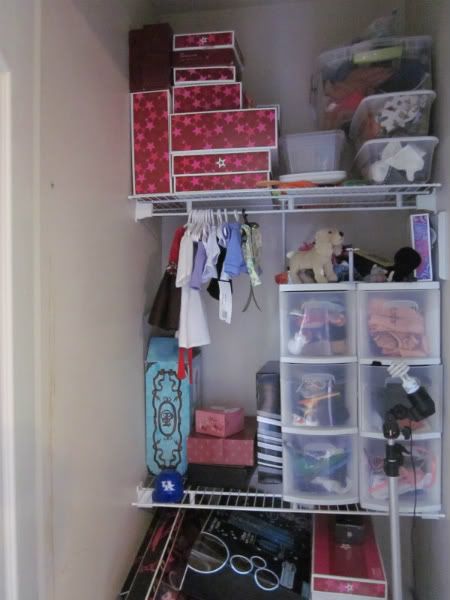 A peek inside the closet. It's almost organized!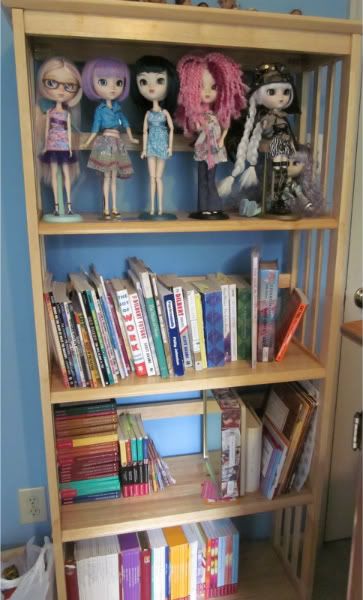 Book collection. (I had to put non-doll books on there, there was no where else!) Those are pullips on the top.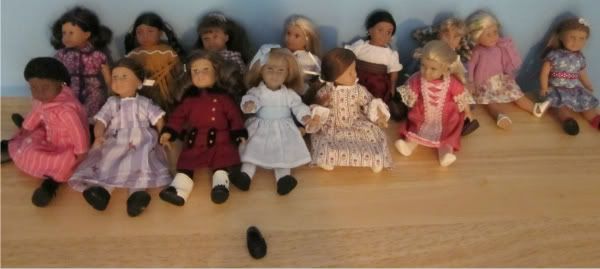 This is the very top of the bookshelf!