I found these at Wal Mart, they were too cute not to share: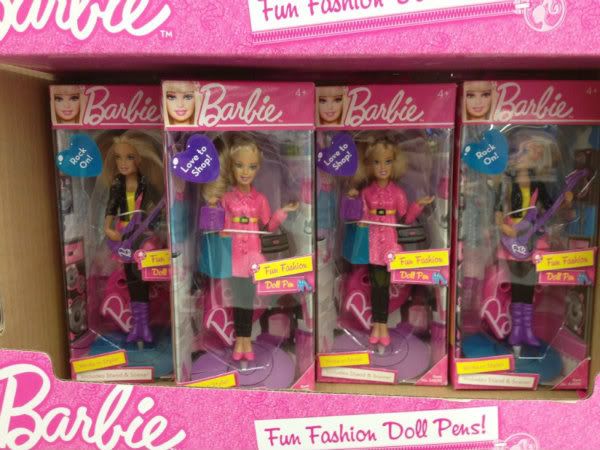 Mini Barbies! They look more, err, Barbie than just giving your doll a Skipper. I found them close to the crafts, just a bit off from the cards ... no idea why they weren't with the toys. Maybe because they're pens too?
what you see above are the only varieties my Wal Mart had, let me know if you see more.
The AG Playthings Forum has also been buzzing about doll size Apples to Apples games that Wendy's is apparently giving out. Man, they have good chicken nuggets, too.