Let's talk velcro, shall we?
Some people are going to only put their doll clothes together with snaps, or buttons, or hooks and eyes, or fairy wishes and moon dust, and that's fine, but for you and me, we velcro our stuff together. Having the right kind is important. Let's discuss what is the right kind.

Anything labeled "sticky back" is NOT. the right kind. For one, don't get fooled, it won't stick permanently to doll clothes. For two, you can't sew it. The glue on the back makes this stuff thick and impossible to sew. I've tried ... even with pliers, it's way too hard. Don't run it in a machine. The glue will get into your machine cogs and ... no. Just no.
Watch out, because sticky back velcro hides in the wild!
Look really close. This is sticky back velcro.
First of all, you don't want to be associated with anything "fusion." You're sewing. You sew. Get that fusing web out of your head. Second of all? Sticky back.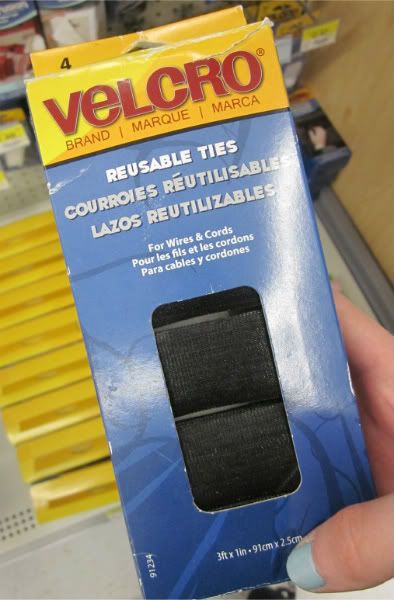 THIS is the correct stuff. It's thinner than normal velcro, very similar to the kind AG uses. It'll run through a machine. Perfect!
They changed the label on it, though. I know it says it's for cables, but they meant doll clothes. Trust me. This used to be branded as thin velcro for sewing. I guess it sells better this way?