I've been hungry for a photo challenge, and as such, decided to
take advantage of Plaything's current contest
. It's a black and white outdoor photo challenge, and on Saturday, we got snow. My entry: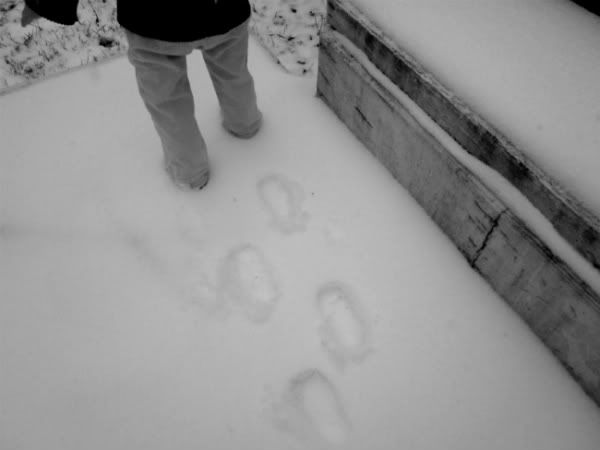 I picked it out because it was different. It makes you stick out anyway. You'll all vote for me, right? I kid, vote for who you like. (Don't forget to vote, though!) Here's the other pictures I didn't enter.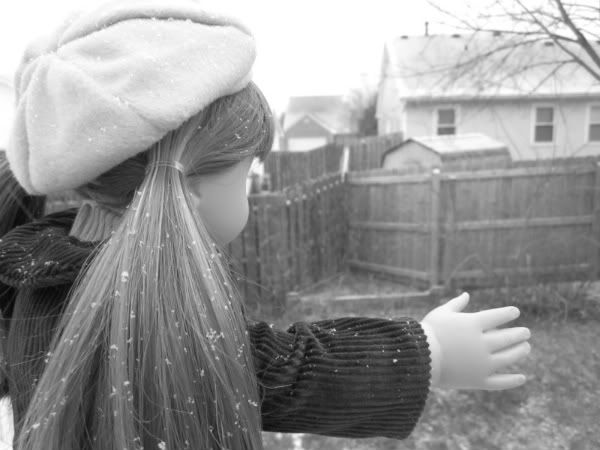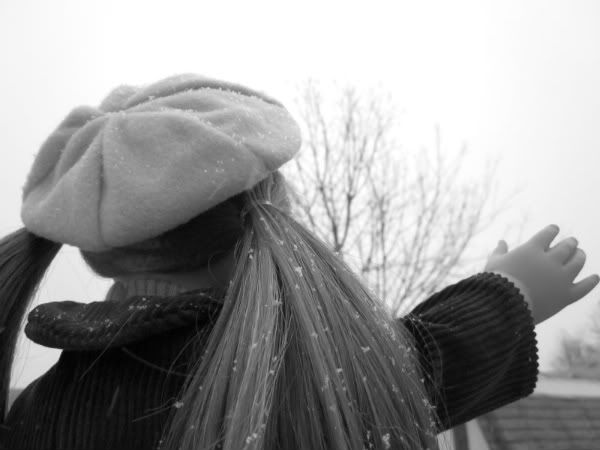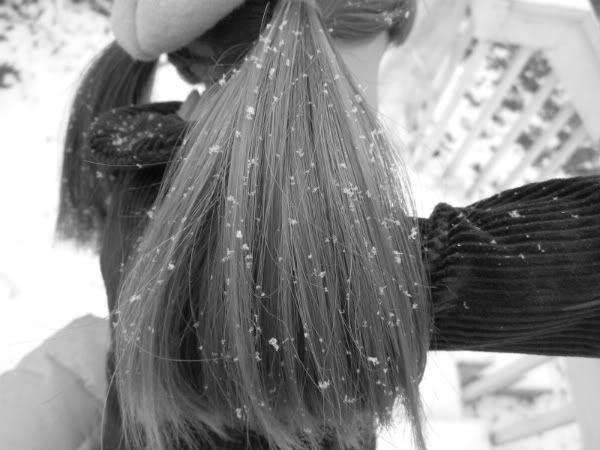 I was so amused by the snow in Sara's hair that I had to get a photo. That's my coat sleeve in the lower left.